Meet The Cast
Discover who's who in this developing series in the Playbill below (in order of appearance)
Eric Howell ( Show Creator, voice of John/ Paul/ George/ Ringo/ and supporting characters)
Eric is the Creator/Writer/Director/Producer & Sound Designer for 'A Day In THEIR Life'.  He is also a musician under the name King Mixer. Eric has studied the music, voices and history of The Beatles for decades. Raised on old-time radio shows like 'Mystery Theater', Power Records' 'The Amazing Spider-Man' and 'The Adventures Of Chicken Man', he also grew up watching the Beatles films 'A Hard Day's Night' and 'Help!', amusing his friends by performing spot-on voices of all four Beatles.  Fast forward to 2010: Eric was nearly cast as the voice of Paul McCartney in the Disney animated remake of Yellow Submarine, with Director Robert Zemeckis (Forrest Gump/ Back To The Future) at the helm (however, production ceased on Yellow Submarine the following year).  Meanwhile, Eric has since soaked up the Liverpool accent by performing live music at the city's annual 'Beatle Week', and he has done drama workshops at Evanston, IL's Piven Theatre.  'A Day In THEIR Life' was launched while sheltering at home during the pandemic lockdown of 2020, and Eric is now working on producing more highly immersive episodes for Season One in 2021.  Stay tuned.
Judith Mahon (Julia Stanley Lennon)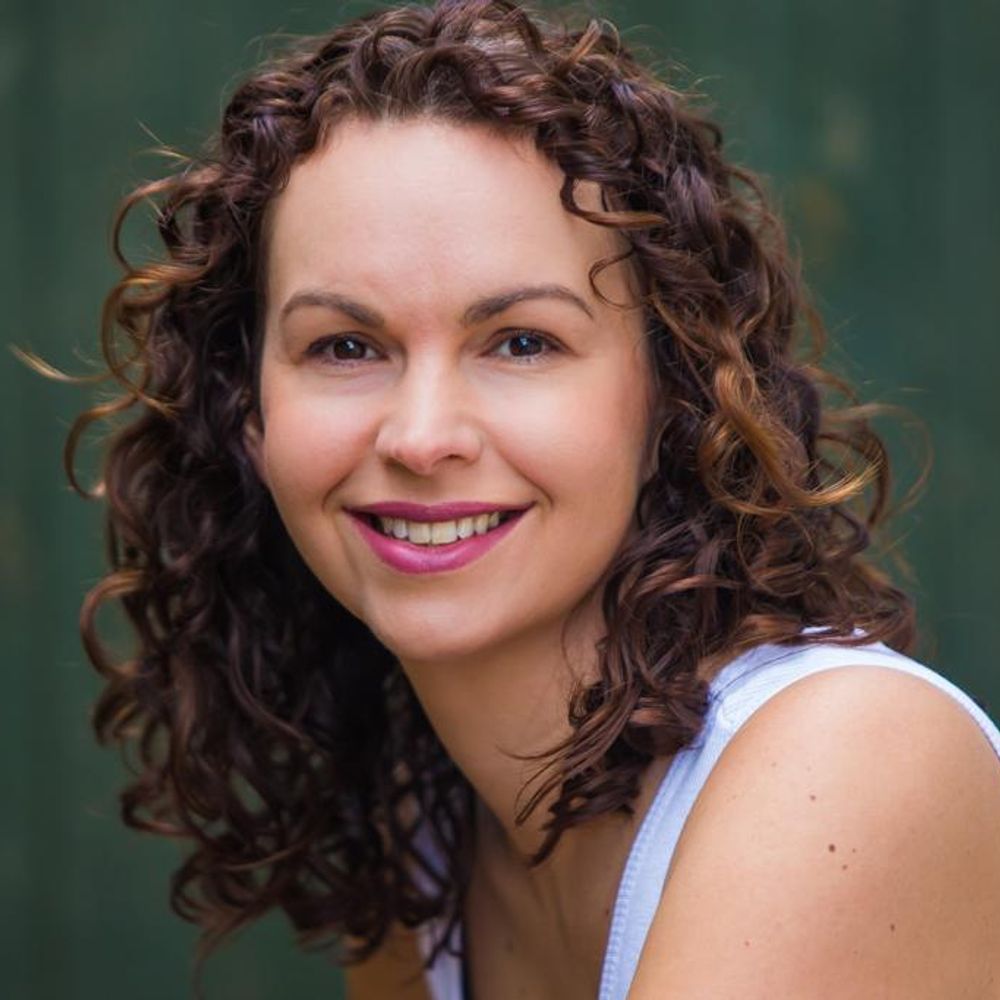 With Jude Mahon as the voice of the ever playful and spirited Julia Stanley Lennon (John's wayward mum) it's hard to ignore the obvious Beatles connotations: Her name is Jude, for starters!  She was also born in Liverpool.  Judith provides the necessary energy and chutzpah needed to portray Julia, while bringing a nuanced degree of empathy to this historically misunderstood mother.  In just a few short episodes Jude brings an innate realism to Julia, deftly bringing the storyline of John's turbulent upbringing to life by meeting Julia's perceived faults with a gentle humanity left mostly unexplored in other interpretations of Julia's character.  Judith handles acting in stride, preferring to move the subject to football.  When pressed if she's Liverpool or Everton Jude is quick to fire back: "FC, of course! Only the BEST!" 
Victoria Meakin (Aunt Mimi)
Lancashire voice-artist and journalist Victoria Meakin was raised on a steady diet of sit-com, poetry, pastry pies and Beatles.  She has broadcasted to millions as one of the voices of BBC World Service News, developing her drama training in London.  Best Beatle gig: "My first... Paul McCartney's 'Flowers In The Dirt' Tour, January 1990 at Birmingham NEC." Gig she wishes she'd been at: "Standing in the streets of London listening to the rooftop concert, in January, '69. Probably quite difficult to hear, but worth it for the atmos!"  Time will tell, but perhaps Victoria will live out that dream as a voice actor if and when 'A Day In THEIR Life' ever recreates The Beatles' final rooftop concert (that's a few seasons - and several years - off).  'Til then, listeners will be hearing much more from Victoria in her terrific turn as John's stern Aunt Mimi in  Season One of 'A Day In THEIR Life'.  Stay chooned! 
Gareth Edwards (Pete Shotton)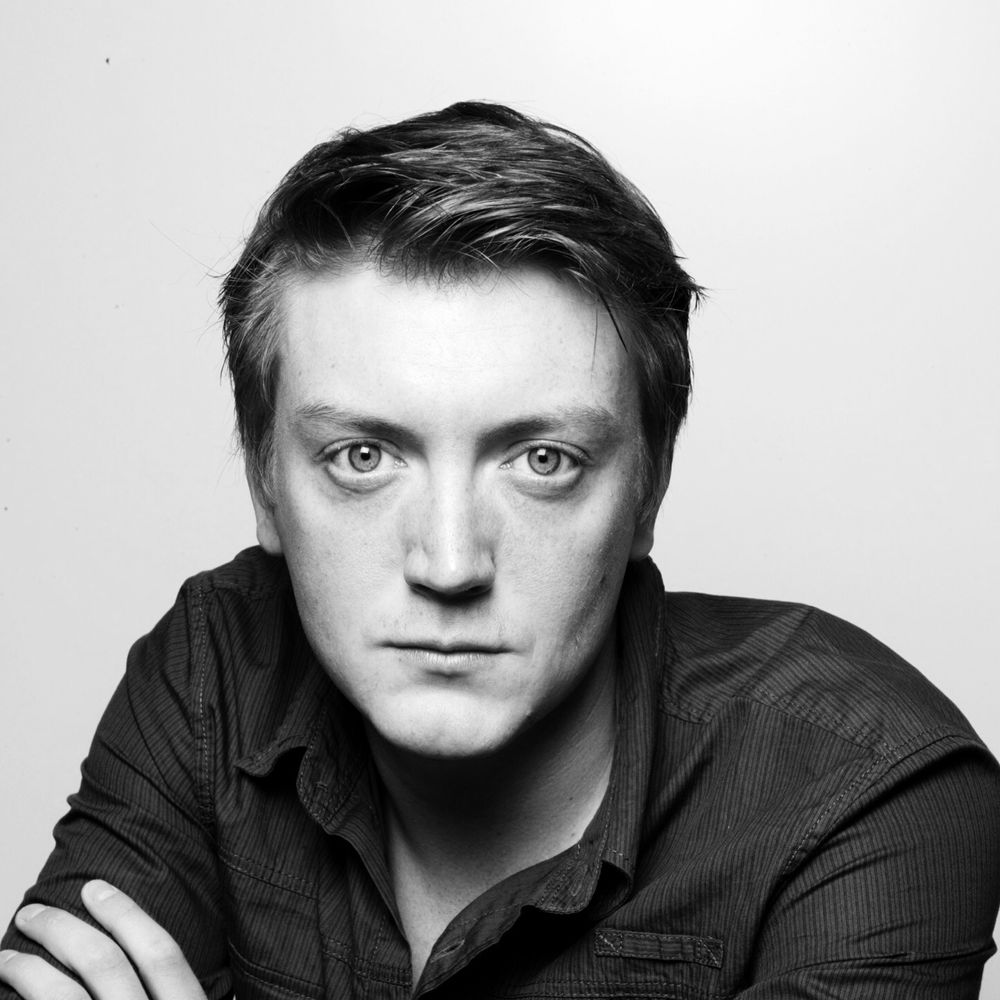 When Gareth booked an airbnb for a Chicago trip back in 2019, he was intrigued by the household's theme: 'AirBnBeatles'. Upon check-in his AirBnB host turned out to be 'A Day In THEIR Life' show creator, Eric Howell. Gareth observed Beatles pictures and albums throughout the house, and mentioned to his host that he was not only an actor, but an actor from Liverpool.  West Darby, to be exact, a district which Eric himself had just visited a mere three months prior (on a sojourn to the world famous Casbah Coffee Bar, just down the road from Gareth's house).  Aware that this sort of kismet should not be ignored the two became fast friends and Gareth was soon cast in the role of Pete Shotton, John Lennon's boyhood best mate, for an audio drama which at that time was still in it's production infancy. And then there's Gareth's background: He studied at The Guildhall Speech And Drama School (passing with honors), and has gone on to work in British film and television (including a small role in the John Lennon biopic 'Nowhere Boy' with Aaron Taylor-Johnson and Thomas Brodie-Sangster) as well as several tours in UK theaters as an actor with the Birmingham Royal Ballet.  Gareth loves to travel in his spare time and is currently writing a travel book. 
Juliet Prew (Florie McCartney - Paul's Grandmother)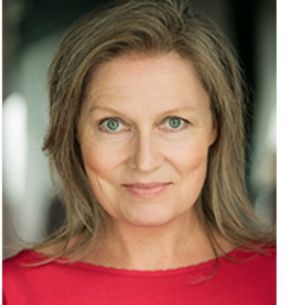 Juliet was raised listening to Abbey Road and is delighted to be included in the cast of "this wonderful radio drama" called 'A Day In THEIR Life'!  She has been in the acting industry for 30+ years on stage, TV and film, with a focus in Voice Over. "When I'm building a character," says Juliet, "I always start with the voice." She has recorded a wealth of different programmes and dramas for the BBC, in addition to  exploring the worlds of business, e-learning, video game production and more.  Juliet's versatility can be heard in many forms in 'A Day In THEIR Life': from the earliest scenes in the pilot as the voice of a hospital receptionist, to the role of one of the schoolgirls who encounter young John Lennon and Pete Shotton in a pivotal scene, as they walk their bikes home from Quarrybank after a particularly rough caning at the hands of the Headmaster. But it's the warm and wise tone Juliet gives to Jim McCartney's mum Florie (Paul's future grandmother) in episode 2 "Times Of Trouble" where
Juliet's versatility truly shines through (she also appears in part 2 of episode 2 as Olive, longtime friend of the McCartney family who bears witness to the Queen Mother's historic Coronation via the family's first TV set).  A gifted actress of great nuance, listeners can expect to hear Juliet in many future episodes of 'A Day In THEIR Life'.  Bookmark this page to discover which ones!